Monday, June 22, 2009 at 2:55PM

Laurel Canyon totally took me for a two hour ride on one wild sleepover situation that turned into a combination of forbidden fun and awkward circumstances involving the main characters. I would not watch this movie again unless I was really bored. Here is why Laurel Canyon makes the top 100 list of movies that provide great ways to pass the time and nothing more.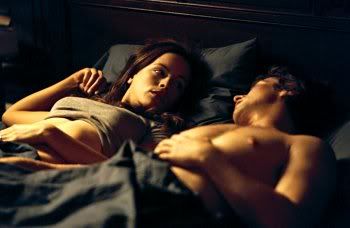 There are some comedic moments in the Laurel Canyon movie, but mostly it is a bit dull. The music played throughout this film was enjoyable but all of the scandalous behavior from so-called adult characters (acting like spoiled and reckless children) was too much to handle. Kate Beckinsale and Frances McDormand had good performances in this DVD movie rental. However, Natascha McElhone's character "Sara" was such a skank that I just wanted Kate Beckinsale to smack her across the face.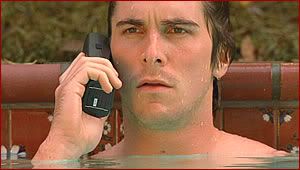 Christian Bale gave a less than satisfactory performance as Sam. He was a little too over the top with his reactions in Laurel Canyon. Frances McDormand's character reminds me of those cool moms in life that we are glad to party with but ashamed to have around our friends and even more ashamed to acknowledge in public. The "mom" still had some good points to make when talking to Christian Bale's character. I'm glad that I didn't check this movie out in the theater, but Laurel Canyon is worth renting for fans of the cast or people who are into liberal behaviors toward relationships, work etiquette and sexuality.
Leave your comments on Laurel Canyon below!
Technorati Tags: DVD+Movie+Rental+Review, Laurel+Canyon+Movie+Review, DVD+Movie+Rentals+Reviews, Laurel+Canyon+Review, DVD+Movie+Rental+Reviews, Laurel+Canyon+Film+Review, DVD+Movie+Rentals+Review, Laurel+Canyon+Movie, Laurel+Canyon+DVD, Laurel+Canyon+DVD+Review, Kate+Beckinsale+Movies, Kate+Beckinsale+Laurel+Canyon, Christian+Bale+Movies, Laurel+Canyon+Kate+, Beckinsale, Christian+Bale+Laurel+Canyon, Movie+Review, Movie+Reviews, Film+Reviews, DVD+Film+Review, Film+Review