Monday, April 25, 2011 at 3:12PM
'U' is for "Unity" and "Uniform" as it relates to movie characters with memorable moustaches or beards today in my A to Z Challenge post. Facial hair, or what the The Bumbles calls "Fuzzy Faces" is the highlight of this week's Monday Movie Meme so here are my picks for characters that sport these looks and made it work for them. These characters also have something else in common......costumes. They each wear some type of extravagant costume that the average personal would not normally wear walking down the street in real life.

Jack Sparrow in the "Pirates of the Caribbean" film series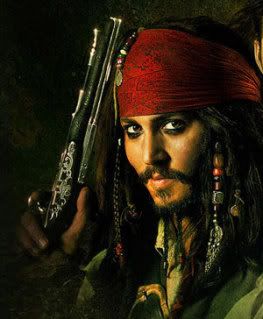 We must not forget the facial hair worn by a modern day pirate that actor Johnny Depp made so famous. Jack Sparrow's moustache and beard gave him a little goatee action that become one of this character's signature styles throughout those "Pirates of the Carribbean" movies.
Erik Heller in "Hanna" (Now Playing in Theaters)


He has enough hair to share while living with his daughter out in the woods of Finland. I recently went to the movies to check out "Hanna" and this Erik Heller looked much better when he reduced the facial hair down to a little stubble.


I imagine that all of the hair he was sporting in the movie's opening scenes would've got in the way of his butt-kicking tasks.
Aragorn in "The Lord of the Rings" trilogy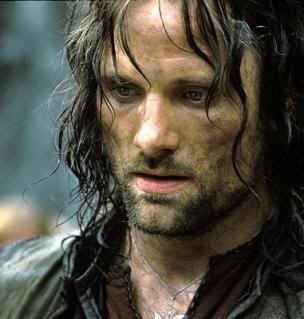 Played by Viggo Mortensen, the facial hair on Aragorn not only made him look sexy but also gave him a rough appearance that was suitable for his particular "Lord of the Rings" character.



What movie characters with facial hair would YOU add to this list?

Technorati Tags: a+to+z+challenge, monday+movie+meme, a+to+z+blogging+challenge, a+to+z+blog+challenge, a+to+z+blogging, a+to+z+blog, hanna+movie, johhny+depp, movie+characters+with+facial+hair, fuzzy+faces