Monday, January 18, 2010 at 1:18PM
The 24 Season 8 premiere was more action packed that I thought it was going to be. Then again, it's 24 so I guess it comes with the territory. I've watched a lot of laid back season premieres for other shows where the action picked up throughout the season but this one started off with explosions, nonstop gunfire and news about an assassination attempt. If you missed the season 8 premiere of 24, there is no need to worry about getting up to speed. I have posted the episodes for the time being and you can Watch them here:

24 Season 8 Premiere 4:00pm-5:00pm
Just when Jack Bauer thought he could retire in peace and live life as an average civilian, things get a little complicated for him:

24 Season 8 Premiere 5:00pm-6:00pm
Jack Bauer just cannot get a vacation.

What are your predictions for 24 Season 8?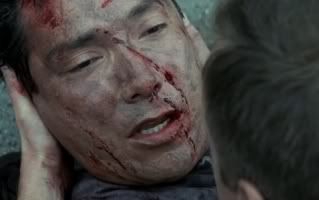 Leave your comments below!
Technorati Tags: 24+Season+8+Recap, 24+Season+8, 24+Recap, 24+Season+Recap, Kiefer+Sutherland+24, 24+Jack+Bauer, Jack+Bauer, 24+Season+8+Premiere