Saturday, November 5, 2011 at 11:03PM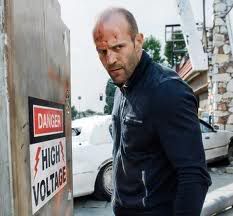 While the Bourne franchise that Matt Damon rocked is in limbo, action movie star Jason Statham seems to be picking up the slack with his latest work. According to Entertainment Weekly, Statham just landed a role in a new mobster film called "Hummingbird." He plays a former special forces soldier who takes on a new identity and becomes a crusader for justice, avenging crimes in London's underworld.

The first time I saw him was in "The Mechanic" and look forward to checking him out in "Killer Elite," opposite Robert DeNiro. However, I did not watch "The Expendables" but with news on an Expendables sequel, it looks like Jason Statham is all about action...no drama, sci-fi, horror or comedy. Let's see 100% action, new identities and a justice-seeking mission...this guy isn't playing around, which is why he is the November King Dong!
Much thanks goes out to Herman at Terrible Analogies for nominating Statham during the summer.