Wednesday, November 2, 2011 at 10:56PM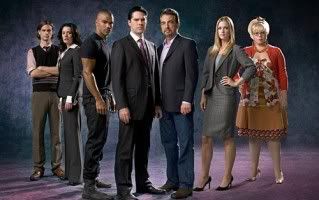 Often when a new episode of "Criminal Minds" is scheduled to air on CBS, I find myself in quite a predicament. Watching the new show will satisfy my quest for some prime-time television entertainment but doing so will usually also mean that I delay work, sleep, dinner or some type of household task. If I choose to skip the show, then I will have missed out on this episode, because it will not play soon in reruns like "Law & Order: Special Victims Unit" and "CSI: Crime Scene Investigation" do.
When reruns of "Criminal Minds" air, these repeat broadcasts usually occur several weeks, if not months after the original airdate. By that time, I will have either forgotten about the episode, lost interest in watching it or will need to wait until it is available to rent or buy on DVD. Imagine how people would consume movies if the film industry operated similarly to the way CBS airs new "Criminal Minds" episodes.

In this scenario, movies would play once in theaters across the country. Release dates would also have one showtime for each theater instead of multiple showings throughout the day for several weeks until the DVD release. Audiences who did not attend a Friday 3:00pm showing of "In Time" for example, will have missed out on this movie and have to wait until the DVD comes out because "50/50" will be scheduled to play the following day, on Saturday at 3:0pm in the same theater.
A distribution setup like this could be good for theaters and movie studios because it may create increased demand to watch a particular film and anticipation for the DVD release. Showtimes could demand higher prices that were set either by the venues or producers or set differently between films. I'd surely pay up to $20 or so to watch "Harry Potter and the Goblet of Fire" or any other films in the series but I'd be damned if I'm going to shell out the same amount for some crap like "The Box"….unless I had to because of set standard admission prices, which takes us all back to the first option and the matter of supply and demand.
Watching "Criminal Minds" has showed me, however, that measuring the value or possibilities of one-day windows for movie releases is not all about the demand….not entirely, at least. Since I already know that I can't just can go "ooh, I'll get around to watching the rerun this weekend" or "I'll watch it online tomorrow" (guess what… new episodes of "Criminal Minds" do not stream on CBS or Hulu or Amazon or iTunes the day after they air), it comes down to a matter of either how much I want to watch the show.
While I like "Criminal Minds," it is not my favorite television show, so I won't be that disappointed if I miss an episode or two…or three. The same thing cannot be said about "24" though. Before "24" got canceled, you could not get me away from the television during the hour that Jack Bauer was on Fox. There are also a few other TV shows that I would likely watch before tuning into "Criminal Minds," which goes to show that only those who really want to see a particular movie will make the plans and time to visit the theater where it is showing.
Maybe if movies were released on only one day and had only one showtime in theaters, we would have more choices at the local megaplex and more films would also get their chance at being shown to audiences in a theatrical capacity.
What motivates YOU to see a film in the theater instead of waiting for the DVD?

Technorati Tags: nablopomo, criminal+minds+on+cbs, criminal+minds+new+episode, new+episode+of+criminal+minds, criminal+minds+new+episodes, film+distribution, movie+releases, day+and+date+release, criminal+minds+cbs, criminal+minds+reruns, movie+theater+releases, theatrical+distribution,