Monday, March 19, 2012 at 7:43PM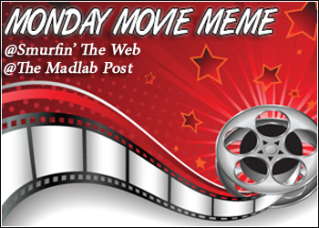 It looks like we're walking the plank during this week's edition of the Monday Movie Meme, as Dale at Smurfin' the Web randomly offers up the new topic: Pirates. I'm taking a page from Dale's book and skipping the obvious film franchise that comes to mind, thanks to Johnny Depp. Here are my selections for the Pirates Monday Movie Meme.


Hook
While I'm not a huge fan of the whole Peter Pan craze, "Hook" fits the pirate bill to a tee. In the film, Peter Pan tries to save his kids, who have been kidnapped by Hook. The movie used to creep me out, so I stopped watching it and haven't seen it in years...but somehow I managed to still take a liking to it. Hmm, I don't know if it's because of Dustin Hoffman or Robin Williams or if it means that I'm sorta being masochistic.
Look, I'm short on Pirate characters so yes, I'm going to go there....
Pirates
Known as the most expensive adult film ever made, "Pirates" stars Jesse Jane, Steven St. Croix and some other people who may not be familiar to the average movie goer. It is listed as an adult action-adventure movie and the New York Times describes it as "a relatively high-budget story of a group of ragtag sailors who go searching for a crew of evil pirates who have a plan for world domination."
Well, I don't know about all of the drama that went down in this movie because I turned it off. The acting in "Pirates" was so-so and it was quite boring -- but there WERE pirates in this movie that go to war with a crew on another ship, so that counts, right? There was a lot of hoopla surrounding this film when it came out because of the production and it has you know, like, a plot and whatnot -- like regular movies, so I guess it's worth a mention, if for only a moment.
That's all I have for this week's Monday Movie Meme list.
I saw a movie trailer for "The Pirates! Band of Misfits" when I went to see "Alvin and the Chipmunks: Chipwrecked" a few months ago and not only do I think it's cute, I also thought it would be a fitting choice for my list but I just realized that Dale already mentioned it on his blog. So instead of posting the trailer, here are some behind-the-scenes tidbits about the making of this movie, that I found for your viewing pleasure!
There has to be other Pirate films out there, so what am I missing?
Can YOU think of any?