Monday, April 16, 2012 at 6:48PM
"Nightingale, sing us a song of a love that once belonged. Nightingale, tell me a tale. Was your journey far too long? All the voices that are spinnin' around me trying to tell me what to say. Can I fly right behind you? And you can take me away"
"Nightingale" by Norah Jones is one of those songs that I tend to play if I want to fall asleep or relax after a long day. My mention of such habits are not meant to imply that this is a boring tune or less-than-entertaining track. It just packs a smooth sound with simple lyrics to make for one very calming retreat in the world of music. I am not quite sure if this song is about any one thing in particular -- it seems as though Norah Jones possibly made it up while looking out the window, staring at a bird. I could be wrong.

Either way, birds are interesting creatures -- or shall I say, they symbolize so many different things to us. One bird or a flock of them soaring through a clear and sunny sky could remind us of a new day ahead, where we can start fresh, knowing that with each new day lies great opportunity.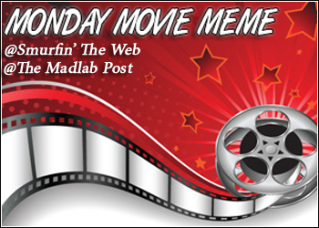 Today, my Monday Movie Meme co-host, Dale at Smurfin' the Web is highlighting a band called Nightwish. While Dale continues to introduce us to some new music during in the A to Z Challenge, I'm using this time to give all of you who are new to The Madlab Post and/or new to the Monday Movie Meme a little glimpse into one of our previous meme topics that just so happens to start with the letter N.
Neighbors from Hell
Movies featuring neighbors who make you want to relocate or wish you never moved into a particular place of residency.

Read My List of the Worst Neighbors in Film
-and-
Read Smurfin' the Web's List of the Worst Neighbors in Film

Have YOU or anyone close to you ever been annoyed by a rude, nosey or inconsiderate neighbor?

If so, what was the experience like?

If not, how would YOU handle a neighbor from hell?
Stay tuned in here next week for a fresh installment of the Monday Movie Meme that I have brewing!

In the meantime, hop on over to Smurfin' the Web and check out what the Smurfdok has been cookin' up for the A to Z Challenge.