Thursday, April 5, 2012 at 10:03PM
"...I've completely lost myself and I don't mind, I can't say no to you. Shouldn't let you conquer me completely, now I can't let go of this dream, can't believe that I feel good enough, I feel good enough...It's been such a long time coming but I feel good...and I'm still waiting for the rain to fall, pouring life down on me, cause I can't hold on to anything this good enough, am I good enough for you to love me to?"

"Good Enough" by Evanescence song may refer to a person of romantic interest or maybe a friend. It's slow and easy to get wrapped up in but despite Amy Lee's strong vocals, "Men of Honor" starring Robert DeNiro and Cuba Gooding Jr. is the only movie I can think of that could fit the theme -- and this dramatic film is far from romantic!

In "Men of Honor," a Cuba Gooding Jr. portrays a man named Carl Brashear who had to be more than good enough -- he had to "be the best" for the purposes of honoring his father's memory and also because that was the only way to overcome racial slurs, sabotage and related hardships that he endured while training to be a Navy diver.
One key takeaway that stands out in this film is, even though the main character was the best among those in this training program, most of his peers still did not consider him to be good enough for the Navy, in a society that thought he didn't belong. Respect, however, is what this character did gain, despite still not being seen as being good enough to befriend or socialize with in any other environment outside of the Navy.

Using the scene in "Men of Honor" where Carl Brashear has to assemble a flange underwater, as inspiration, host a Navy themed pool party where guests have to play an underwater scavenger hunt game -- call it "Race to be Master Chief" or something like that. Fill the bottom of your pool with toy fish or other toy sea creatures, treasure bottles and other nautical trinkets and then instruct party guests to enter the pool, in search for specific sea props within 60 seconds or less. You can choose a winner in either one of two ways:
1. The "diver" who comes out of the pool with the most items in the least amount of time wins this underwater scavenger hunt game.
-or-

2. The "diver" who comes out of the pool with the most valuable items wins this pool party game. You will need to allocate a certain amount of points for each item that is placed in the pool in advance, for this option to work. For example: Plastic fish are worth 10 points, Sea Shells are worth 5 points and Starfish are worth 20 points, and so on. Therefore, the person who has the most points based on what he or she found in the pool is the winner.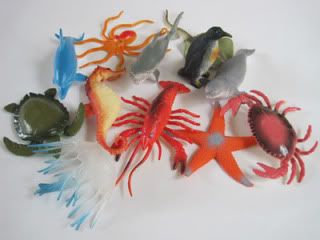 Depending on what kind of items you use for this pool party game, you may also be able to allocate different point levels for a variety of fish or other sea life. For example: Plastic lobsters are worth 50 points, blue fish are worth 30 points, etc. Either way you do it, just make sure to designate someone to keep a tally of all of the points for each player.

Do YOU feel Good Enough?
If so, how did YOU come to this conclusion?
If not, what will it take for YOU to get there?
What exactly does Good Enough mean anyway; and is this meaning, indeed, good enough for YOU?