Monday, December 5, 2011 at 5:30AM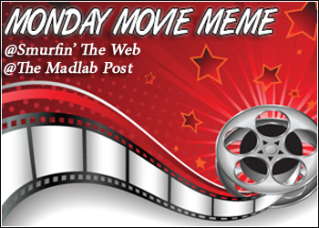 If you've been reading this blog for some time now, you know by now that it's time for another installment of the Monday Movie Meme, hosted by yours truly and Dale at Smurfin' the Web. Last week, Dale had us focused on reading -- sorta, in film. Today, it's my turn and this week's theme is: The Big Payback. Share on your blog movies that feature characters who are out for revenge. Here are my selections for this week's Monday Movie Meme.

Double Jeopardy


In Ashley Judd's case, justice didn't come in the form of jail time, fines or an expunged record. Judd plays a woman named Libby who is framed for her husband's murder. Do not judge a scorned wife and mother who sets out to track down and kill another human being -- especially if the she already served time for said crime. I mean, what are you going to tell her? Something like "You could get arrested and go to jail for this!" -- Nope! A warning like that just won't work and it shouldn't, after an innocent person is imprisoned while the jerk that is assumed to be dead is sitting pretty somewhere, living a brand new life, worry free. C'mon now. Something's gotta give here.
Oh, Commodous! What do you do when daddy, the emperor, reveals his plans to make an Army general his successor on the throne? Ooooh, I know. You kill daddyo, steal the ruling position for yourself and then make an even worse enemy out of the man you envy, by making him a slave to fight in deadly battles for your entertainment. The thing is -- who gets the last laugh in this situation? Whatever jealousy you hold and immature tactics to be the big man on campus -- or Rome, in this case, is no match for the wrath of a man whose wife and son you are responsible for murdering. The revenge in "Gladiator" is bittersweet but at the end of the day, Maximus is justified in his actions -- for that time period, at least.
Many people could probably understand how a father can get up the nerve to find and kill the men who raped and tried to hang his young daughter -- unless your a black man living in Mississippi, AND the brother of one of the men you murdered has ties to the KKK. This movie shows revenge on all sides of the table. Samuel Jackson's character, Carl wanted to avenge his daughter's suffering and the townspeople wanted to make him pay for murdering their good ol' neighbors, family members and friends. I mean, how dare he kill these men?! Who does he think he is? Now, would have the same position if there was a murder trial where Carl's daughter was killed and the men who did it were up on trial? Probably not.
Ben Affleck plays a lawyer named Gavin who bankrupt's a recovering alcoholic named Doyle, after a road accident involving these two guys leads Gavin to lose important legal documents that could cause his firm to lose a major case. This leads to a string of back-and-forth acts of sabotage that causes both characters to not only lose their cool but also ruin their personal relationships. Gavin leaves Doyle threatening messages on the telephone, Doyle removes the wheels from Gavin's car -- it's a big ol' mess.
I had another movie in mind, but I totally forgot what it was, so this is it.
What revenge movies come to YOUR mind?

Technorati Tags: monday+movie+meme, revenge+movies, movies+about+revenge, payback+movies, movies+about+payback, smurfin+the+web, movie+meme, smurfin+the+web+movie+meme, smurfin+the+web+monday+movie+meme, the+madlab+post+meme, madlab+post+movie+meme, madlab+post+monday+movie+meme