Monday, January 23, 2012 at 6:11PM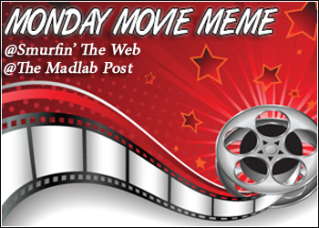 It's about that time for another dose of the Monday Movie Meme. Dale at Smurfin the Web is serving up some Oscar love for his turn to host this week, which I am grateful for because it makes the task of choosing movies to fit the current meme, pretty easy. The best part about the Smurfdok's topic of choice is also that we get an opportunity to take a moment and think about those golden statue front runners from way back then, on up to now.
Dale asks "Which are your favourite winners of the Best Picture category at the Academy Awards?" so, my selections include but are not limited to the films that I have the pleasure of listing here.

Disclaimer: This post contains some vulgar language....I'm THAT amped about these films. Actually now that I think about it, I think I'm starting to understand what Craig Downing meant when he said that he would defend and get in a fight for any of the movies he programs at his film festival.
Million Dollar Baby

I've said it once...a few times actually and I'll say it again, "Million Dollar Baby" is one of the Best movies ever made. If any movie deserved the Academy Award for Best Picture, in 2005, it was and still is this film. I remember watching it in one of the local (formerly) independently owned theaters in Philadelphia at the time and being moved by the relationships between the characters, their own personal struggles and one woman's determination to make her dreams a reality, even when faced with adversity on many different levels.
Hilary Swank played the hell out of what looks like a physically and emotionally demanding role and "Million Dollar Baby" was probably the first time in my life that I actually paid close attention to Clint Eastwood's on-screen performances and his work as a director. I mean, I knew who he was. Who wouldn't? He's Clint Eastwood, after all. Still, I never really watched his movies. I was drawn to this particular film for many different reasons both personal and professional; it will always be dear to me.
Oh, and do I even need to mention that killer ass dress that Hilary Swank wore to the Oscars? The dress would be forever remembered, as she accepted her golden statue for Best Performance by an Actress in a Leading Role wearing this form fitting black-less gown that had even one of my older Aunts talking about the Oscars for days following the initial Academy Awards broadcast!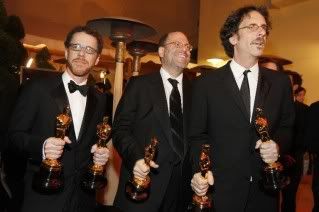 No Country for Old Men

Up against "Juno" that year...are you kidding me? No contest. It's No Country' all the way! While it took me a few years to finally watch this movie (shout out to Netflix!), I now understand what all the fuss was about. "No Country for Old Men" is a badass movie! Enough said.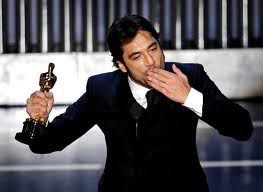 Woody Harrelson's appearance was a nice surprise; Winning the 2007 Academy Award for Best Picture was well deserved for "No Country for Old Men" because if for anything, it introduced me to Javier Bardem...and maybe he was in one of the movies that I saw before No Country' came out but if so, I surely didn't notice him. Now, I want to see "Biutiful," a movie that I would likely have no interest in had Bardem not been the star player. While watching "Eat, Pray, Love," I said to myself "Oooh! Is that the dude from No Country'?"...all because of one film.
I do wish, however, that I didn't used to call this movie "Old Country." Now, that's just plain silly.
The Lord of the Rings: The Return of the King

Did you really even have to ask? I mean, really? LOTR all day, baby! This movie defines epic shit! That is why it won a whopping 11 Oscars in 2004, including the Academy Award for Best Picture, and no one should be surprised that it did.
In all of my praise for this movie, however, it is bittersweet because "Lord of the Rings: The Return of the King" was up against Sean Penn's "Mystic River" that year and I loved "Mystic River" too. Both films hold a special place among the titles in my DVD collection but only one can take home the gold, where the Oscars are concerned. How does it go?...One ring to rule them all and one statue to rub it in, I suppose!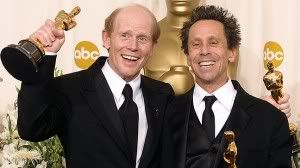 A Beautiful Mind

I LOVE, LOVE, LOVE this fucking movie! By the way, did I say I love this fucking movie?!! Yes, "A Beautiful Mind" feels like it has a running time that is long as hell when you are watching it but Russell Crowe gave a stellar performance as a mathematical genius battling schizophrenia. The film is touching, both in a sad way and in an inspiring way. It is hard to imagine being in the shoes of a human being who has a great gift and a huge impact on the economics of the world but at the same time, an illness causes this person to question reality.
"A Beautiful Mind" won the 2001 Academy Award for Best Picture and Crowe was nominated for Best Actor in a Leading Role but he lost this Oscar to Denzel, who took home the golden statue for "Training Day." As much as I love Crowe's performance in "A Beautiful Mind," and as an actor in general, it wouldn't be far fetched to say that he had some pretty stiff competition in the Best Actor category that year....Sean Penn for "I Am Sam," Will Smith for "Ali" and Tom Wilkinson for "In the Bedroom," so it would have still been a tough call for voters to make, even if Denzel didn't win.
That's what happens when you're in the company of great men who just happened to bring their A-game in the same year, I suppose, which isn't a bad thing.
I could go on *ahem* "Titanic" and on *ahem* "The Deer Hunter" but that will take all day and I know you all have more blogs to visit, more posts to read and other stuff to do, so until next time....it's been fun!
What are some of YOUR favorite Best Picture Oscar winners?

Technorati Tags: monday+movie+meme, best+picture+oscar+winners, best+picture+oscars, movie+meme, oscars+best+picture, academy+award+for+best+picture, million+dollar+baby+best+picture, academy+award+best+picture, million+dollar+baby+oscars, javier+bardem+oscar, javier+bardem+movie, javier+bardem+no+country+for+old+men, a+beautiful+mind+oscars, a+beautiful+mind+academy+award, a+beautiful+mind+best+picture, lord+of+the+rings+return+of+the+king+oscars, return+of+the+king+oscars, lord+of+the+rings+best+picture