Monday, January 16, 2012 at 7:34PM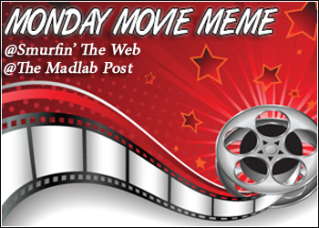 After a little mini vacation during the Smurdok's home renovation that is currently still in progress and coming along pretty well, our Monday Movie Meme is back in action.
While checking out movie theater showtimes recently, I thought about "Martha Marcy May Marlene," a movie about a woman who tries to start a new life after growing up in a cult. It is one of several films that I wanted to see, back in December but didn't get around to watching any of them. I will, however, use the flick as inspiration for this week's Monday Movie Meme topic (because it's um, simple, and...I have a lot of other things to do today): Role Call!
Share on your blog movies where names of the main characters double as the title of the film.
Easy, right? Yeah, I thought so too!
Here are my selections for the Role Call movie meme.


Jimmy and Judy
Rebellious teens go on a destructive road trip slash runaway journey that involves drugs, vandalism, cults, jail time and murder....oh, and a wedding. Things weren't so peachy in Jimmy's home life nor in Judy's social life before these two outcasts became lovers either. Jimmy had the pleasure of walking in on his parents in a compromising position while Judy was introduced to the joys of school bullying. So yes, their environment is sorta a recipe for disaster but the good news is they recorded it all from their own point of view so we all get a front row seat to their screwed up and misguided world.
Wanda
For those who haven't heard of this movie, I wish I could give you a brief overview of what it's all about but I tuned out from my TV screen after popping this thing in the DVD player. Yes, it's THAT boring. All I remember from watching "Wanda" is that she is a financially broke drifter who trades sex for alcohol, after leaving her husband and children. As much as I wanted to like "Wanda" after reading about it, I do not care for this film. "Wanda" fits right in line with the movies listed on my snorefest post about the most boring movies on DVD.
Runners Up: Bruce Almighty and Forrest Gump.
What other movies with their character names in the title have caught YOUR attention over the years?
Technorati Tags: monday+movie+meme, movie+meme, movie+blogging+meme, movie+blog+meme, blog+meme, blogging+meme, movie+title+card, role+call+movies, movie+role+call, smurfdok+blog, wanda+movie, martha+marcy+may+marlene, jimmy+and+judy, jimmy+and+judy+movie, martha+marcy+may+marlene+movie