Thursday, February 23, 2012 at 6:32PM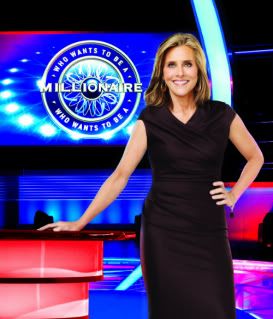 It's Movie Week on the Disney/ABC show "Who Wants to Be a Millionaire," hosted by Meredith Viera. Those of you who want to test your movie knowledge as we head into Oscar weekend can watch as contestants try their luck at winning $1 million by answering 14 movie-themed questions on this show." Don't miss the last day of Movie Week, tomorrow February 24th, just in time for the 84th annual Academy Awards, which airs on Sunday, February 26 on ABC.


The time and channel on when this show airs in your area can be found on local listings or the Millionaire TV website.
Now, let me ask...
If someone offered YOU one million dollars for answering 14 trivia questions, all based on one specific film, correctly, what movie would give you the best shot at winning the money?

Technorati Tags: who+wants+to+be+a+millionaire, movie+week, millionaire+movie+week, millionaire+dollar+movie+week, oscar+sunday, oscars+movie+week, movie+week+oscars, academy+awards+week, millionaire+game+show, millionaire+tv, millionaire+abc, abc+oscars, abc+academy+awards, abc+oscar+weekend, who+wants+to+be+a+millionaire+abc, movie+week+on+millionaire, millionaire+tv+movie+week