Thursday, April 21, 2011 at 9:12PM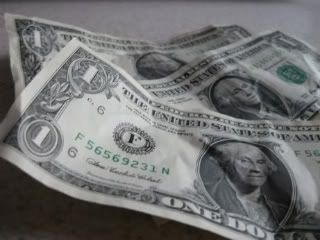 'R' is for "Royalties" today and writers, musicians, painters, graphic artists and other professionals working in a creative field can relate to royalty concerns or protocol in one way or another. For the purpose of this post however, I would like to specifically address independent films and the producers who make them (the main points in this post can still apply to other industries including the book publishing industry). A recent lawsuit filed by a few cast members of the TV show, "Happy Days" against CBS Studios and Paramount Pictures reminded me about one area that some indie film producers may ignore when making movies....this area is called merchandising.

In the lawsuit, an attorney for these "Happy Days" cast members (and the wife of actor Tom Bosley who died last year) are claiming that they were cheated out of more than $10 million in revenue generated from the sale of slot machines, drinking glasses, T-shirts, lunch boxes, greeting cards, board games and other merchandise. Of all the cast members in this lawsuit, only one is reported to have received a payment of $600 about a decade ago from the profits on "Happy Days" merchandise. This lawsuit and the claims surrounding it is one example of how important it is for filmmakers to keep in line with the contracts that are made between cast, crew and other members involved in a film. A lesson in deciding early on whether merchandising rights apply to any given project can also be learned from this "Happy Days" lawsuit.

Merchandising is a separate issue than DVDs or even the digital market including downloads and online video streaming that were covered in F--k the Cheerleader, Save the Actors last year. Independent film producers should consider whether the movie that is currently being promoted has a viable market for merchandise sales, and all of this may be best to figure out during the development and pre-production stages. Doing so could reduce the likelihood that there will be any fuss about merchandise sales after the movie is released.
Some filmmakers may think "I'm not making the next 'Avatar,' so I don't have to worry about this" while other filmmakers think "My film has a little 'Slumdog Millionaire' mixed with some 'Blue Valentine,' so I don't have to worry about merchandising rights or royalties because my audience is not interested in too many products but if I luck up and sell like 3 T-shirts at the local Fringe Festival, that still does not mean I need to pay out royalties"....and um, neither of these two positions couldn't be any further from reality.

Now, I'm not a lawyer so what I'm about to say should not be taken as legal advice but any filmmaker who is making a movie with the intent to distribute it should not only have a contract that states whether actors or crew will receive a percentage of revenue generated from merchandise sales related to the film but should make sure that they have the rights to associate their cast members' names with such merchandise if products that were not a part of the distribution plan are now suddenly added into the mix.
More importantly, filmmakers who enter into a merchandising agreement with cast or crew members should make good on these agreements, PAY the royalties already and refrain from playing games!
Stay Tuned for Part 2: Choosing to Sell or to Not Sell Film Related Merchandise
This post is part of my participation in the A to Z Challenge.
Technorati Tags: a+to+z+challenge, a+to+z+blogging+challenge, a+to+z+blog+challenge, a+to+z+blogging, a+to+z+blog, royalties, happy+days+lawsuit, independent+film+royalties, filmmaking+royalties, happy+days+royalties, cbs+lawsuit, paramount+pictures+lawsuit, independent+film+merchandising+rights, independent+film+merchandising, filmmaking+merchandising, filmmaking+merchandising+rights, filmmaking+merchandise+rights,