Sunday, February 19, 2012 at 8:16PM
Actor Denzel Washington says nothing in life is worthwhile unless you take risks.
In May 2011, he shared this message with the graduates of The University of Pennsylvania during a commencement speech. Washington also stresses risk-taking because "every failed experiment is one step closer to success," as illustrated by this fine actor.
"If I'm going to fall, I don't want to fall back on anything, except my faith. I want to fall… forward -- At least I figure that way I'll see what I'm about to hit."
Thanks to The University of Pennsylvania, a replay of Denzel Washington's address to the Class of 2011 is viewable in video and text. After reading his speech a few times over and watching it online, I believe that the Penn graduates were very lucky to receive some wisdom from a man whose high-caliber offerings to the masses stretch far beyond his good looks. Here is my little cliff notes version of life lessons from Denzel Washington that can be put to good use, regardless of whether you hold a degree in any field or not.

Denzel Washington says that there are three reasons why it is important for you to take risks: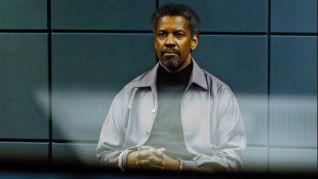 #1 "You will fail at some point in your life. Accept it. You will lose. You will embarrass yourself. You will suck at something. There is no doubt about it."
Washington recalls auditioning for a Broadway musical despite the fact that he cannot sing and faced stiff competition among actors who had the vocal chops. He did the best he could with his rendition of "Just My Imagination" by The Temptations but did not land the role.
Rather than quit and fall backward, Washington continued to audition for parts and finally caught a break after failing again and again. In 2010, he won a Tony Award for Best Actor in Play, honoring his performance in the Broadway revival of August Wilson's "Fences." Interesting enough, "Fences" was showcased in the same theater where his first audition was a bust.
Denzel Washington's takeaway: You may have the training and talent to succeed, but do you have the guts to fail?
#2 "If you don't fail… you're not even trying."

Denzel Washington credits his wife for telling him "To get something you never had, you have to do something you never did" and references motivational speaker Les Brown's analogy about ghosts around your deathbed, representing unfulfilled potential -- in an effort to remind you that the world needs your talents.
The Oscar winning actor wants you to give the world everything you've got -- time, talent, prayers, kindness, love, patience, etc. because you can't take it with you - or- as Washington so cleverly put it: "You will never see a U-haul behind a hearse."
Denzel Washington's takeaway: What are you going to do with the gifts that you have?
#3 "Sometimes it's the best way to figure out where you're going."
The "Safe House" star reminds us that life will never be a straight path, by explaining how he went from a pre-med student who could not pronounce one of his courses to a journalism major with failing grades in college before pursuing an acting career.
It is this change in direction that put Denzel Washington in a position to speak to millions of people through his films including "Philadelphia," one of which he says illustrates exactly what he wants you all to understand. In the film, Washington plays a homophobic personal injury lawyer who takes on a wrongful termination case to defend an corporate attorney living with AIDS.
Watching "Philadelphia" will show you just how taking risks and being willing to fail is about more than getting a job, according to Washington. It's about knowing what you know and what you don't know, being open to people, ideas and new opinions; accepting new views -- being open to life.
Denzel Washington's Takeaway: While being willing to fail may be frightening, it is also rewarding because your life will be defined by the chances you take, people you meet, people you love and the faith that you have.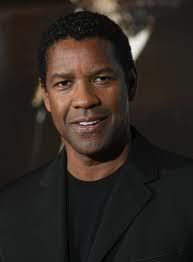 The Mission from Denzel Washington:
"Never be discouraged. Never hold back. Give everything you've got."
Technorati Tags: denzel+washington+failure, denzel+washington+taking+risks, denzel+washington+take+risks, denzel+washington+college+graduate, denzel+washington+university+of+pennsylvania, denzel+washington+class+of+2011, denzel+washington+commencement+speech, denzel+washington+commencement+address, denzel+washington+philadelphia, denzel+washington+philadelphia+film, philadelphia+film, life+lessons+from+denzel+washington, denzel+washington+on+failure, king+dong, denzel+washington+february, denzel+washington+safe+house, denzel+washington+2012, denzel+washington+2011, upenn+class+of+2011, upenn+2011+graduates, lessons+on+failure, oscar+winning+actor+denzel+washington, oscar+winner+denzel+washington